The Deck
Relax on the upper sitting area. Sit around the fire pit table
in the evening or during the day, recline on one of our lounge
chairs and take in the fresh air while reading a book.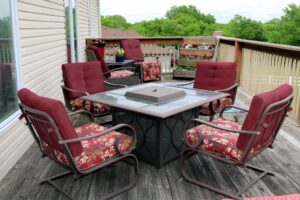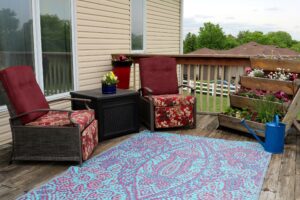 The Patio Area
This sitting area is on the lower level and just outside of
Lydia's Retreat and Jack's Hideaway. Relax while
enjoying the ground level view of our backyard and
wooded area. A couple of visitors on different days;
a cardinal perched on the bird feeder post; and a deer
on the edge of our woods.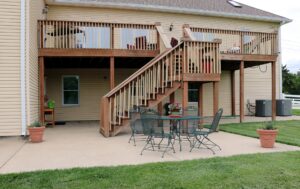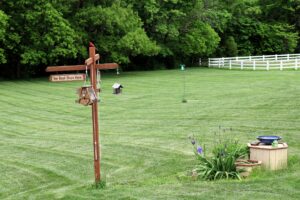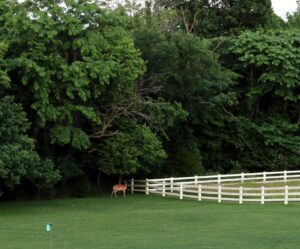 The Woods
Take a cool stroll through our wooded area.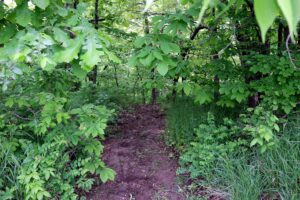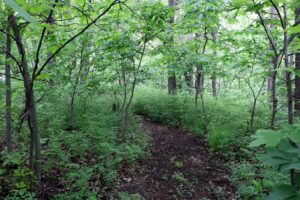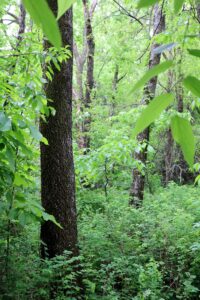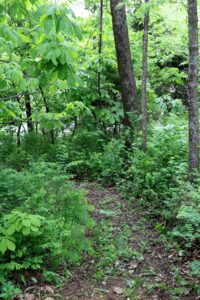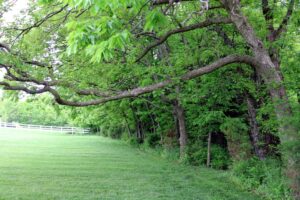 Stop and Smell the Flowers
Do you love unique, beautiful flowers? You won't want to miss
our flower gardens. Be sure to check back often for updated
pictures as more flowers come in bloom.
You can almost smell the scents…