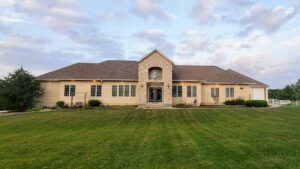 Are you planning a wedding and need a place for the bride or groom party to be pampered before the wedding?
Are you looking for a place to simply relax and get away from the hustle and bustle of life?
Do your vacation plans or business ventures take you to Northeast Kansas?
If so, we hope you'll include us in your plans.
Cedarlane Bed and Breakfast It's just like coming home… only better.
Explore our menu for more information about us and Cedar Lane Bed and Breakfast
.